DUBAI, UAE - Dubai Police and the Emirates Association of Professionals' "Summer Camps," in the Al-Nasr Cultural Sports Club, have concluded after their usual four-day duration.
The closing ceremony was attended by Ahmed Al-Dalil Ramithi, the director of Al-Nasr Club Academy, and India, the child protection officer in the club, and Fatima Bohajir, the coordinator of the positive spirit initiative in Dubai Police, and a number of staff and coaches.
The activities of the "Summer Camps" initiative, which comes in cooperation with the Dubai Sports Council, the Emirati Professionals Association, and the Dubai Media Foundation, have been running for five consecutive years.
The initiative is aimed at promoting clean play principles and sportsmanship, promoting social media with all categories of society, working to make it happy with what achieves safety, security, and welfare among all members of society, and working towards achieving the goals sought by the Dubai Police in Asher Feed.
The initiative includes sports, awareness, and entertainment activities, shows of police dogs, wild security patrols, Dubai police music, and awareness programs for police.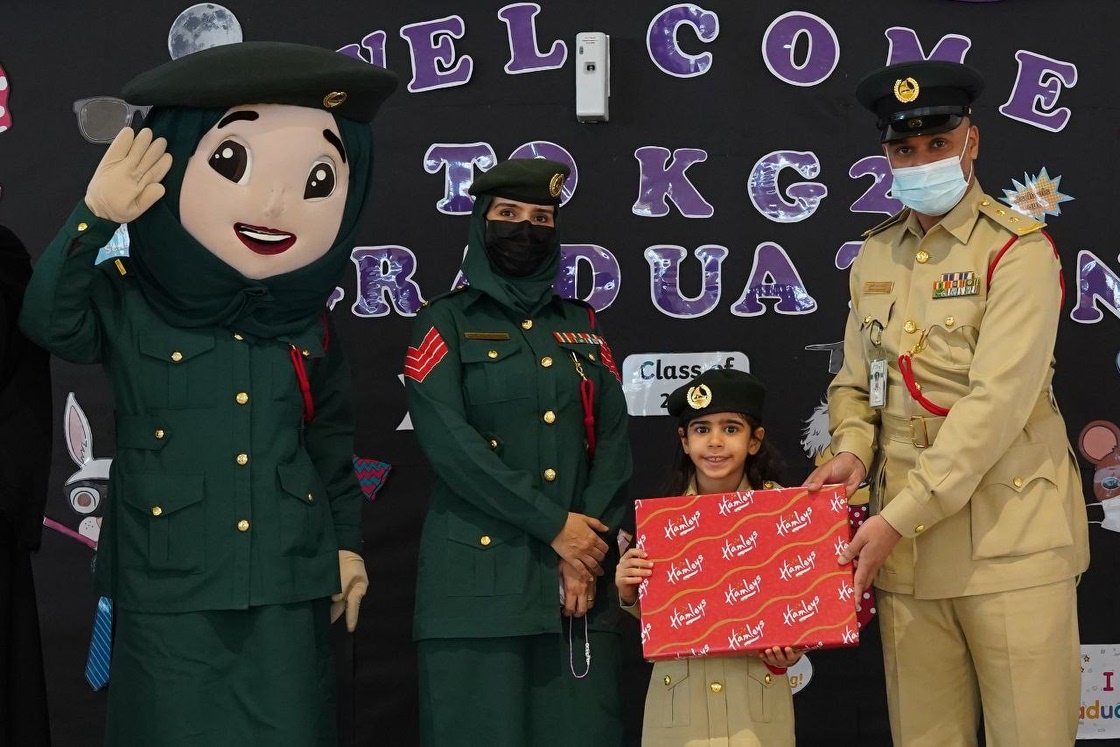 Separately, a six-year-old girl has received a big surprise for her 6th birthday. Hoor Haddad had told her parents she wanted to join the Dubai Police force when she grew up, so they, through Hamleys, contacted the Dubai police and they arranged for her to become a police officer for a day.
The surprise was sprung at the 6-year-old's girl school where she and her classmates were treated to a special K9 performance. Hoor was also given a police uniform, customised to fit, and was given a summary of what she needs to do to plan ahead for her aspirations to join the force.
This was part of the Dubai Police Make a Child's Wish initiative, which the force conducts with the aim of spreading happiness and positivity among children of different ages and nationalities.